How To Wear: White on White
White is the colour beset by regulations. Anything white and tight reads Euro trash; white swimsuits are made for Doutzen Kroes dopplegangers; it only works next to tanned skin; white jeans either look mumsie or naff and always unflattering. But a quiet revolution is happening on the streets; take a look around you'll soon see fashionistas going about their daily lives in top-to-toe white. Yes, they may accessorise with a black utility belt here and glittering top handle bag there, but otherwise their outfits are a totally blank canvas. Here are some lovely street style looks below, showing gorgeous women in their best summer whites – perhaps it'll inspire you (without making you think of ketchup and red wine disasters!!)...
Break out your bleach pens, guys — all-white season is officially ON!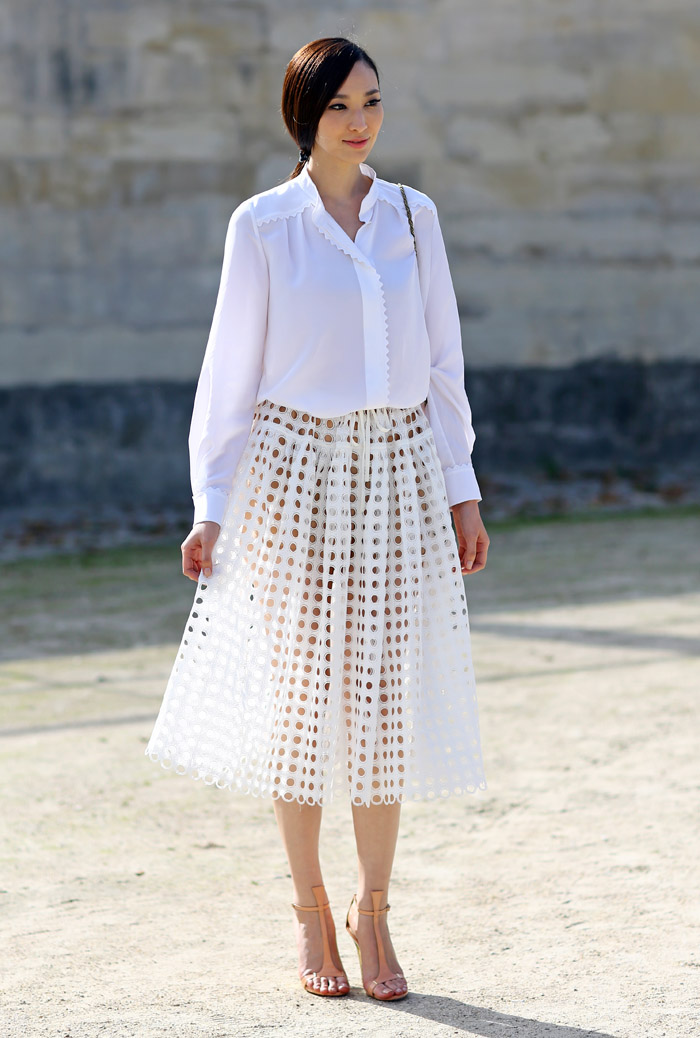 Get your white head-start with a piece from our fabulous white shirt collection,
right here
.