5 Surprising London Picnic Adventures and What to Wear While Enjoying Them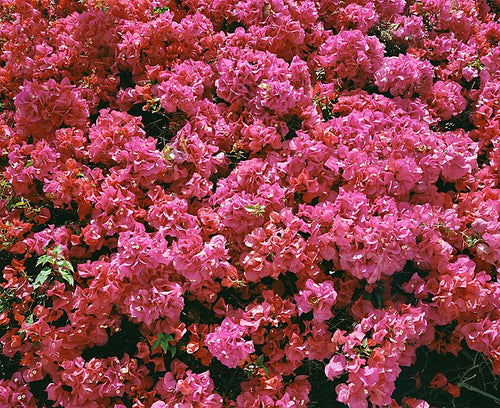 The sun is finally kicking out some heat, so it's well and truly time to roll out the chequered carpet and launch picnic season 2023. There's not much more British than basking in nature's embrace and pretending it's warmer than it is while nibbling sarnies with a jug of Pimms, and with a bit of creativity, there's truly a picnic style to suit everyone.
Whether you're a hiker or a beach bum, below is a smorgasbord of different picnic ideas to inspire your al fresco adventures, with a Shirt Company fashion pairing to ensure you look fab while doing it. Chin chin!
1. Classic Park Picnic
Image credit: Wikicommons and The Shirt Company
You can't go wrong with a classic. Plonk yourself in your favourite park on a cosy blanket, stuff your basket full of homemade sandwiches (cut into tiny triangles, obviously), whap out the chips and dips and catch some rays.
The carefree ambience makes for some blissful book reading and the more energetic among us can get their rounders on or fling a frisbee about.
For Londoners, I recommend Alexandra Palace park in the North, The stunning Horniman museum gardens in the South or all time classic St James' Park in the middle — make sure you bring something to feed the ducks and famous pelicans!
As for clothing, nothing says British summer picnic more than some cheerful stripes and the Veronica Dress is picnic perfection, especially in the pink, chocolate and navy colourway.
2. Beachside Bliss
Image credit: The Shirt Company and Wikicommons
Hay fever sufferers rejoice! The sea is beckoning you with the tranquil sound of crashing waves and the gentle touch of sand beneath your feet.
Grass and pollen mean death by snuffling for many and if sitting on a blanket in a field while your eyes stream isn't your idea of a laugh, may I recommend shingle or sand.
The salty sea air pairs beautifully with ocean-cooled beers with fresh fruit and salads to fuel shoreside frolics. Heck, if you really wanted to be cliche you could even munch some prawns for good measure.
For day trippers from London, I recommend Cuckmere Haven in Seaford (90 mins drive) being overlooked by the magnificent Seven Sisters chalk cliffs. The beach is only accessible by foot (about 30 mins walk from the car park) which reduces the hordes. It's also pebbly, so less sand in your sandwiches.
As for an outfit, it's gotta be the breezy, sleeveless palm beach. Perfection.
3. Romantic Retreat
Image credit: The Shirt Company and Trip Advisor
Al fresco dining is intrinsically romantic, I mean, just look at Lady and the Tramp! There's not much more romantic than a picnic where you show off the fact you know all of your loved one's favourite delicacies by heart, especially when you top it off with a few glasses of champagne. Shove it all in a big wicker basket and get some lanterns for candlelight when the dusk falls for a date your sweetheart won't forget in a hurry.
For a ridiculously beautiful London location, I recommend Holland park's stunning Kyoto garden. If you rush, you might just get the last breath of cherry blossom season. A little further afield, look to Riverhill Himalayan Gardens in Sevenoaks for fabulous floral displays and panoramic views over the Weald of Kent.
Wear the subtly sexy Adelaide dress in ivory to look the part.
4. Adventurous Outing
Image credit: Wikicommons and The Shirt Company
The best hikes in London are… generally outside London, and there's a wealth of adventurous picnic spots for nature enthusiasts who hit the road to explore fresh surrounds.
The Hassocks to Upper Beeding walk via Devil's Dyke has a badass name and some of the most stunning views in South East England. For added thrill seeking, you can also take a tandem paraglide, the thermals mean you can soar high here and it's regarded as one of the best paragliding sites in the UK.
Literally anything tastes incredible after a 10 mile walk, so whatever nibbles you pack will be truly gourmet. Call me weird, but I love a salted boiled egg after a good trek!
But, which Shirt Company look is the best to take to the skies and on the road? The lightweight, easy breezy Susan is the perfect effortless look to compliment a day drinking in bucolic views.
5. Cultural Extravaganza
Image credit: The Shirt Company and Wikicommons
Immerse yourself in the rich cultural landscape of London by organising a cultural picnic sparked by a visit to an exhibition, museum or historical site. Pack a themed lunch inspired by the cuisine of your chosen venue and play some music on your bluetooth speaker. This is a great one for a potluck with friends.
At the moment, some great jumping off points in London could be the blingtastic Luxury and Power: Persia to Greece at the British Museum with a picnic at the nearby Bloomsbury Square Gardens. If you fancy being more leftfield, you could also plan something around Milk at the Wellcome Collection, just make sure you stuff your picnic backpack with ice packs before you stroll to Regent's Park!


Slip on the stunning Annina shirt for an elevated, sophisticated look that will take you from the gallery to the grass with style.
Cover image credit: Wikicommons
Share this
---